About Us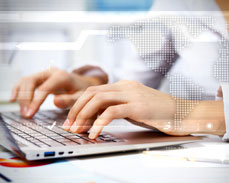 Employee Benefit Solutions, Inc. is an independent, professional, full service employee benefit agency that has provided sustainable, value-added insurance and benefit consulting since the year 2000.
As the insurance and benefit challenges for business continue to evolve, EBS, Inc. is committed to partnering with its clients in navigating the ever-changing maze of group employee benefits, as well as individual and voluntary insurance options. We put our 60 years of combined experience and expertise to work on your behalf to sort through the myriad of options and offer you trustworthy consultation services geared to meet your specific level of need.
It is our exceptional, personalized services, which consistently distinguishes our company in the crowd of benefit agencies. Whether our client is a small business or a large corporation, the level of service remains professional and yet extremely personal and accessible. It is our goal as a company to function as if we were the benefit division of every company we partner with, large or small.
Our Services
Our client driven philosophy and mission to provide unparalleled service compels us to respond to ever changing needs of the client benefit plan. At EBS, Inc. we are committed to meeting the client benefit objectives, providing cost effective benefit solutions and exceptional service! We proudly offer the following services at no additional charge to our clients:
Customized levels of service
Evaluation of your current benefit program
Consultation and proposals
Conduct educational meetings
Educate members on resources and tools available related to their benefit plan
Offer assistance with benefit questions
Provide resolution of claim and billing inquiries
Keep clients updated with latest changes in benefit legislation and healthcare
Process new hire applications, changes and terminations
Credentials
Over 60 years of combined experience in the benefits solutions industry
Strong rapport with all the insurance carriers in Las Vegas
Member of the Henderson Chamber of Commerce
Member of Metro Chamber
Member of the National Association of Health Underwriters