Group Dental Insurance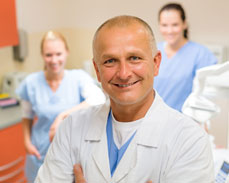 Adding group dental insurance to employee benefit package can be a great way to add value to your employee benefit package at minimal or no cost to you as an employer.
Many employees look for benefit packages that include Group Dental Insurance. Las Vegas employers who add group dental insurance to their benefit packages find that it becomes an important draw for new employees, especially those with growing families in need of regular dental care and a benefit that existing employees taut to their friends who do not enjoy the same level of coverage under their employment.
Call us to schedule a free consultation today! (702) 869-1610
Dental Coverage Provides Added Value
Preventative care is often the primary focus in Group Dental Insurance. Las Vegas families understand that regular dental checkups and cleanings are the best way to maintain dental health and avoid the high costs of cavity repair. Providing your employees with dental insurance coverage can assist them in taking a preventative approach, which can decrease the expense and lost time from work that result from irregular dental care.
Dental Insurance Packages to Fit Any Company Budget
Group dental insurance in Las Vegas is available in a variety of forms. Employers may offer a voluntary dental benefit package, where the employee pays the full premium for the dental insurance coverage or they may opt to purchase a plan where the employer covers a portion or all of the premium costs for their employees. Coverage on these plans can vary as well, from a very basic preventative approach to a very comprehensive coverage that may include orthodontics and specialty procedures.
Dental: One Piece in a Comprehensive Benefit Package
Employee Benefit Solutions, Inc. is a single source broker for all your employee benefit needs. We can help you build a customized benefit package that begins with group health, adds on dental and vision and any of the other insurance offerings you desire to include in your comprehensive employee benefit package: short and long term disability, life insurance and other voluntary benefit products.
Our experienced team members will help you sort through Section 125 compliance to save you money on taxes and ensure that your employees understand those tax advantages as well. We're here to partner with our business clients, assisting in alleviating as much of the burden of employee benefit administration as we can.
If you're looking for Group Dental Insurance in Las Vegas, Employee Benefit Solutions, Inc. will provide you with the timely, personalized service you deserve and the competitive rates that are vital to a successful business operation. Give us a call!