Group Voluntary Insurance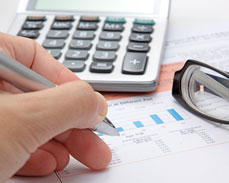 You've seen them advertised on television and so have your employees, insurance products that pay you cash when you are sick or injured and cannot work.
These types of insurance products are often referred to as Group Voluntary Insurance Products. Las Vegas employers can offer these types of products to their employees as a voluntary benefit. In other words, the employer does not make any investment in these benefit products on behalf of the employee. Employees are free to signup for these benefits on an individual basis and have the premiums deducted from their paychecks. If an employee leaves their current employer, generally they can carry these voluntary insurance products with them, as long as they continue to make the premium payments directly to the carrier.
For more information on Group Voluntary Insurance Products, Las Vegas employers can offer their employees, simply contact us at Employee Benefit Solutions, Inc.
Call us to schedule a free consultation today! (702) 869-1610
Group Cancer Insurance Las Vegas
One of the popular voluntary products available is Group Cancer Insurance. Las Vegas is no different from any other part of the country in this regard. In spite of the medical advances made, cancer is still one of the most frightening diagnosis' an individual can receive. Chemotherapy and radiation treatments often require time away from work for extended periods of time. Travel for specialized medical treatment is sometimes required. Expenses can easily add up during this time when a family is already under a tremendous amount of stress. A voluntary cancer policy provides an employee with additional funds during that time, which they are able to apply to whatever expenses they choose.
Group Hospital Insurance Las Vegas
Another popular voluntary product is Group Hospital Insurance. Las Vegas employees can use this to supplement their group health insurance benefits. Again, this insurance does not make payments to the hospital, but provides cash payments to the employee during a hospital stay in order to help meet expenses, such as their deductible and other financial needs that arise during that time.
Group Accident Insurance Las Vegas
Even when medical coverage is available, an accident can still create additional expenses for a family. That's why cash payments are appreciated from Group Accident Insurance. Las Vegas employees may have seen friends or relatives struggle through a time where an accident put an extra strain on their finances. Having the option to provide extra security for their family through this voluntary insurance product can give them peace of mind.
Group Critical Illness Insurance Las Vegas
Strokes, heart attacks and other types of life-changing illnesses can cause a huge interruption in the normal function and finances of a family. For these situations, the voluntary insurance product would be Group Critical Illness Insurance. Las Vegas employees can add some additional financial protection for their family in the event that they should become the unfortunate victim of one of these critical illnesses.
For more information on Group Voluntary Insurance Products, Las Vegas employers may contact our insurance specialists at Employee Benefit Solutions, Inc. We would be happy to discuss your options and the many different products that our carriers have available. Give us call!