Individual Dental Insurance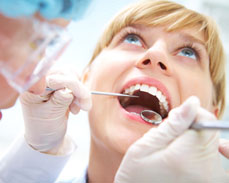 Is your family in need of Individual Dental Insurance? Las Vegas families quickly discover how valuable dental insurance can be after just a few dental checkups.
Without dental insurance coverage, it can be very tempting to avoid regular checkups and cleaning to avoid the expense. In reality, preventative dental care can actually keep you from having to pay for more costly reparative dental work like fillings and crowns. Many dental insurance policies cover the major portion of preventative care for that reason.
Employee Benefit Solutions, Inc. has carriers for all your family's needs: health, dental, vision and life. We can assist you in finding just the right combination of insurance coverage to meet your individual needs or the needs of your family.
Call us to schedule a free consultation today! (702) 869-1610
Adding Dental Insurance to Your Healthcare Coverage
Once an individual or family has selected their health insurance package, they often ask about adding Individual Dental Insurance. Las Vegas residents realize that dental care is an essential part of a person's overall healthcare. Without dental insurance the costs of regular dental care can become a huge strain on the budget. As with all of our insurance offerings, we have a variety of dental insurance carriers and policies to choose from. This allows individuals and families to select the policy that fits both their needs and their budget.
Individual Vision Insurance Las Vegas
In addition to dental insurance, many of our clients request information on Individual Vision Insurance. Las Vegas individuals that wear corrective lenses can minimize the annual expense of eye exams and the purchase of glasses or contact lenses by having a vision insurance policy in place to help defray the costs. Again, having a vision insurance policy available encourages an individual to schedule regular eye exams and keep their prescriptions up to date. This is especially important for students whose study habits can be hampered by excessive eye strain.
Dental and Vision Coverage Complete Your Healthcare Coverage
Whether you are self-employed or your employer does not provide dental and vision insurance as part of their benefit package, EBS, Inc. would be happy to meet with you and provide you with information regarding the vision and dental insurance policies available to individuals and families.
If you're looking for Individual Dental Insurance in Las Vegas, you won't find a friendlier or more helpful insurance broker than EBS, Inc. Give us a call!