Individual Health Insurance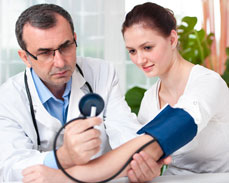 We'd be happy to answer your questions about Individual Health Insurance. Las Vegas residents cannot afford to go without health insurance.
Delaying treatment due to a lack of health insurance can often result in trips to the emergency room, which are even more costly. A stay in the hospital for any reason can quickly create thousands of dollars of medical bills that can easily destroy a family financially. The health insurance carriers we work with have a wide variety of plans to choose from. Don't assume that you can't afford health insurance for yourself or your family. In reality, you can't afford not to have health insurance.
Let us show you what is available in Individual Health Insurance in Las Vegas.
Call us to schedule a free consultation today! (702) 869-1610
Plenty of Health Insurance Carriers and Policies to Choose From
EBS, Inc. works with a long list of carriers who offer Individual Health Insurance. Las Vegas residents, who come to us seeking health insurance coverage, benefit from our years of experience working with these carriers. Rather than trying to sort through the different types of offerings and their pros and cons by yourself, EBS, Inc. will be there to help you understand the advantages and disadvantages attached to each different type of health insurance policy you consider. There are policies specifically designed for short term coverage during a temporary lapse in group coverage, as well as policies specifically designed for the self-employed individual.
Understanding the Process
Simply going through the application process for an individual health insurance policy can seem daunting to some individuals. We understand that. We're here to help you through the process and answer your questions. The same is true once your individual insurance policy is in place. We'll be happy to go through your policy with you to make sure that you understand exactly what is covered and what is excluded. We'll also be there to help you have questions about the claims process, renewal or any other general questions that might arise.
Full Service Benefit Broker
EBS, Inc. can provide you with other types of insurance coverage, in addition to Individual Health Insurance. Las Vegas residents are seeking individual or family insurance policies for dental, vision, life or disability insurance will also find our services helpful. As an insurance broker, we can seek out the best policy at the best price for each individual type of insurance. For the self-employed individual who decides to add employees to his business, we also have group health insurance policies, as well.
If you're looking for Individual Health Insurance in Las Vegas, Employee Benefit Solutions, Inc. will provide you with the timely, personalized service you deserve and the competitive rates that you need to fit your budget. Give us a call!